Where do I keep track of products or services a client buys?
You can do this for every room in a booking, by going on the Billing & Payments tab and searching for the service you want to add. Simply select a suggestion from your existing list or add a new one by pressing the New Service button.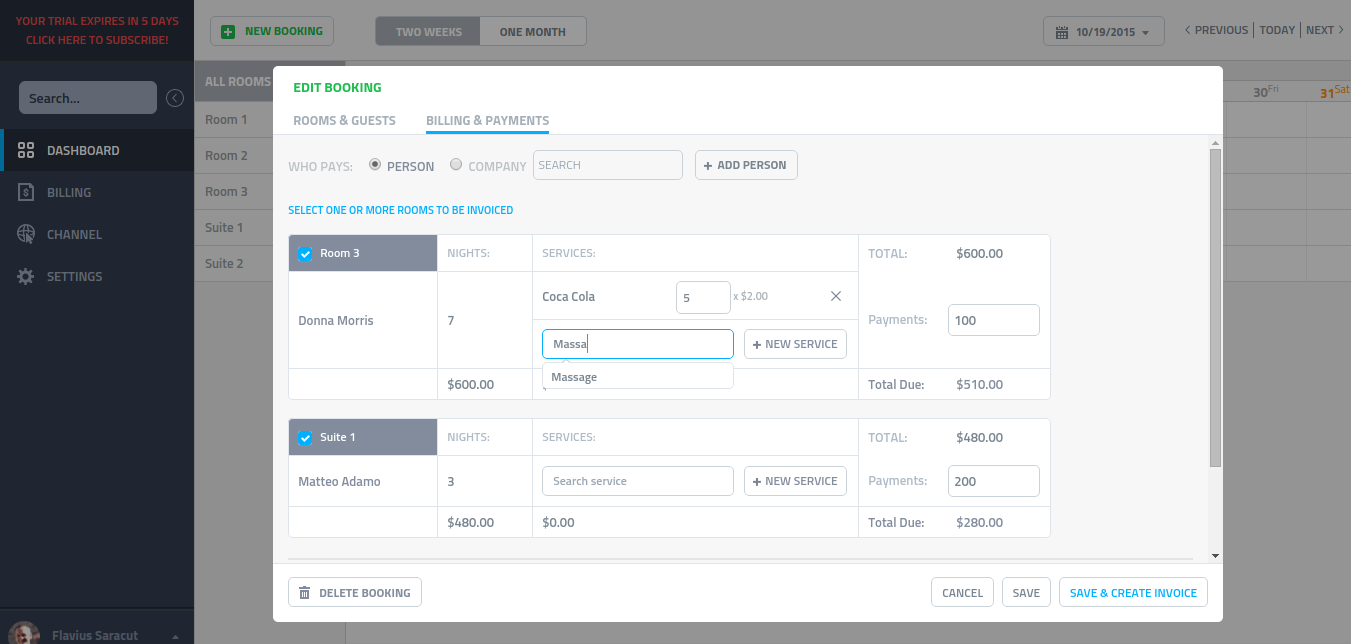 Having trouble finding what are you looking for? Drop us an email.