What powers does each user have?
HoteloPro allows you control over what different users can see and what actions they can perform.

• Admin - has all the privileges, can do all operations and has and access to all areas including company settings. This means he is the only one that can add new users in the system and modify the subscription.
• User - can see all the information and do all operations, but doesn`t have access to the settings area.
• Viewer - can only see information in the system but is not allowed to do any operation.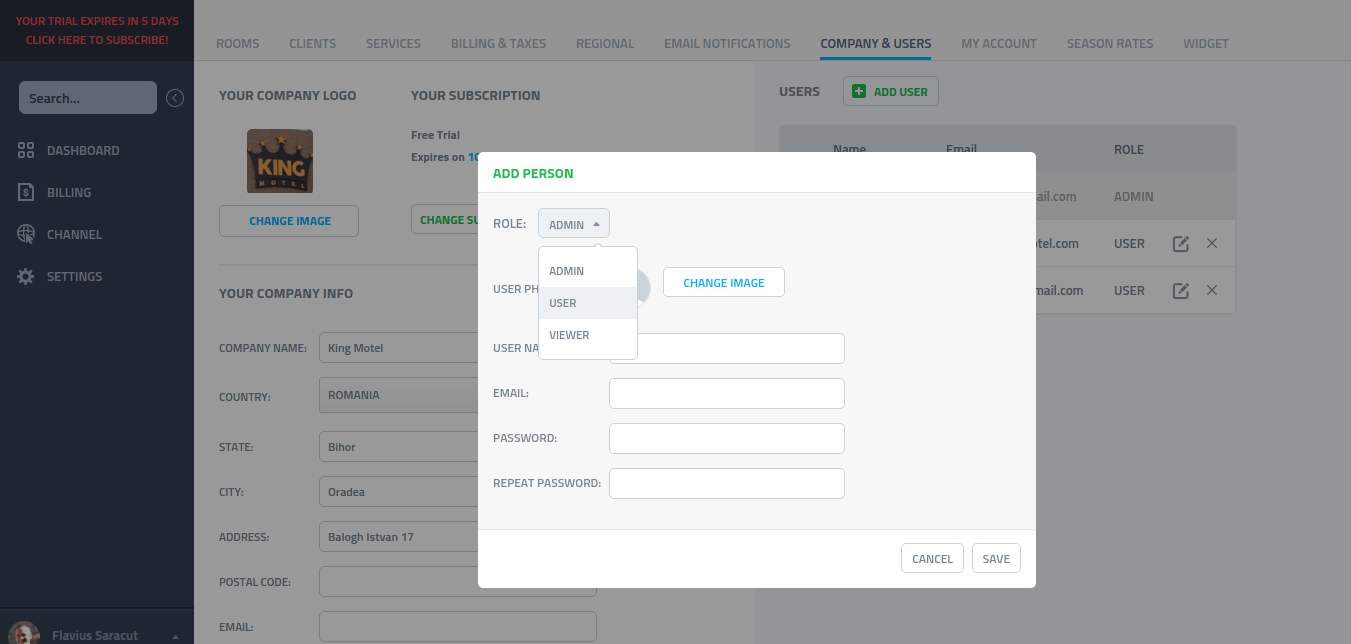 Having trouble finding what are you looking for? Drop us an email.