How do I change the language, date format, time zone?
You can customize HoteloPro to match your preferences by going in Menu -> Settings -> Regional. Here you can change the app`s language, timezone, date format, week start day, and the position of the currency in different locations throughout HoteloPro (e.g. on your invoices, $ is left aligned).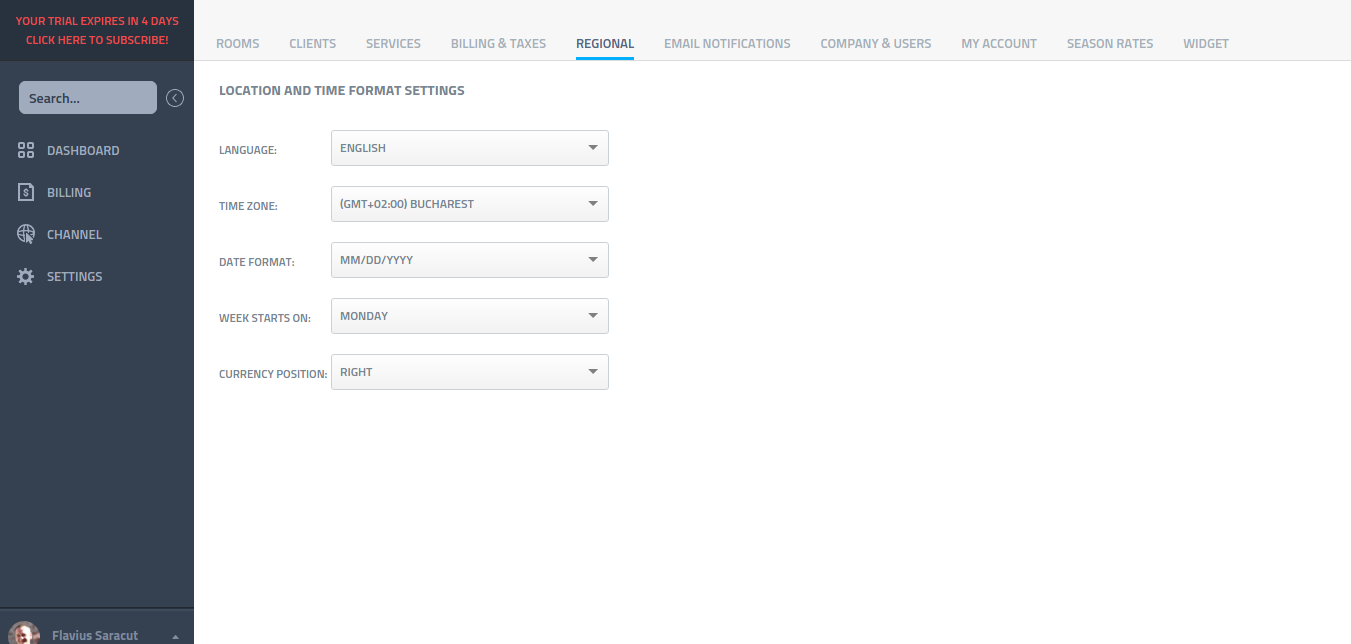 Having trouble finding what are you looking for? Drop us an email.