How do I add products and services I sell to my guests?
You can do this by going in Menu -> Settings -> Services and pressing the Add Service button. These can include products from the minibar, massage services or any other products you`re selling to your customers.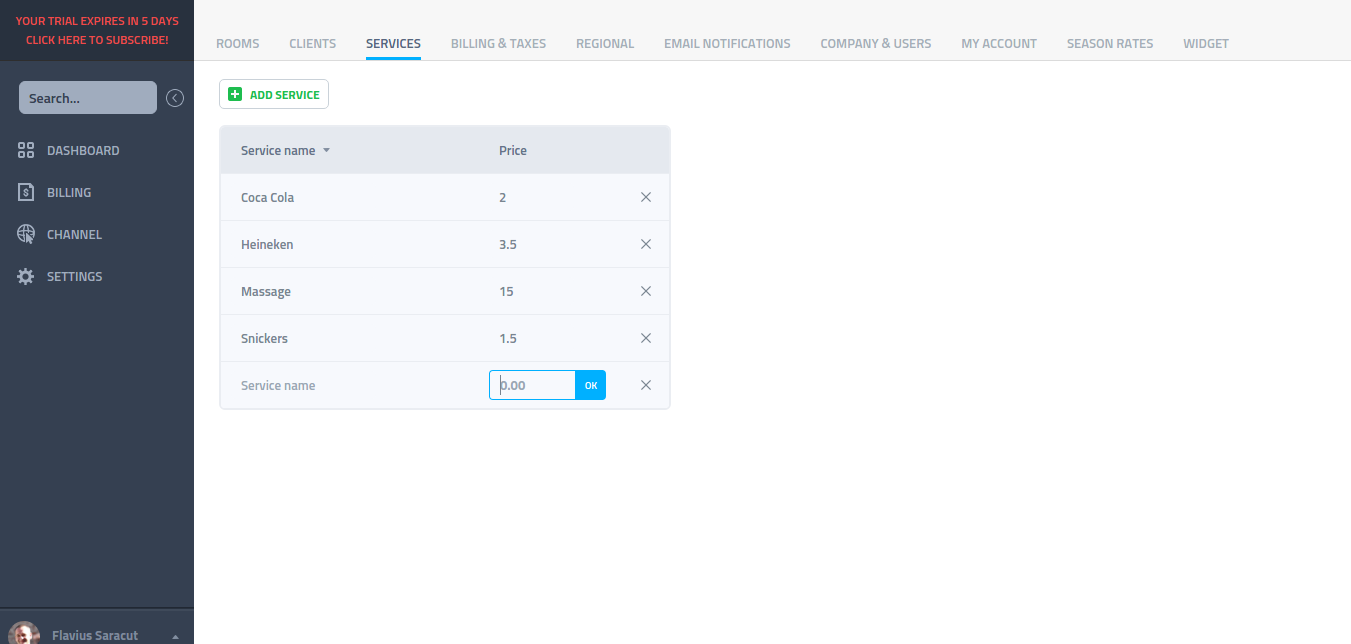 Having trouble finding what are you looking for? Drop us an email.