How can I quickly find a client or booking?
In the upper left area, above the menu, you can find a search box that allows you to quickly search for someone. Clicking on the Clients results opens up the client details, while clicking on Bookings results triggers the reservation for quick editing.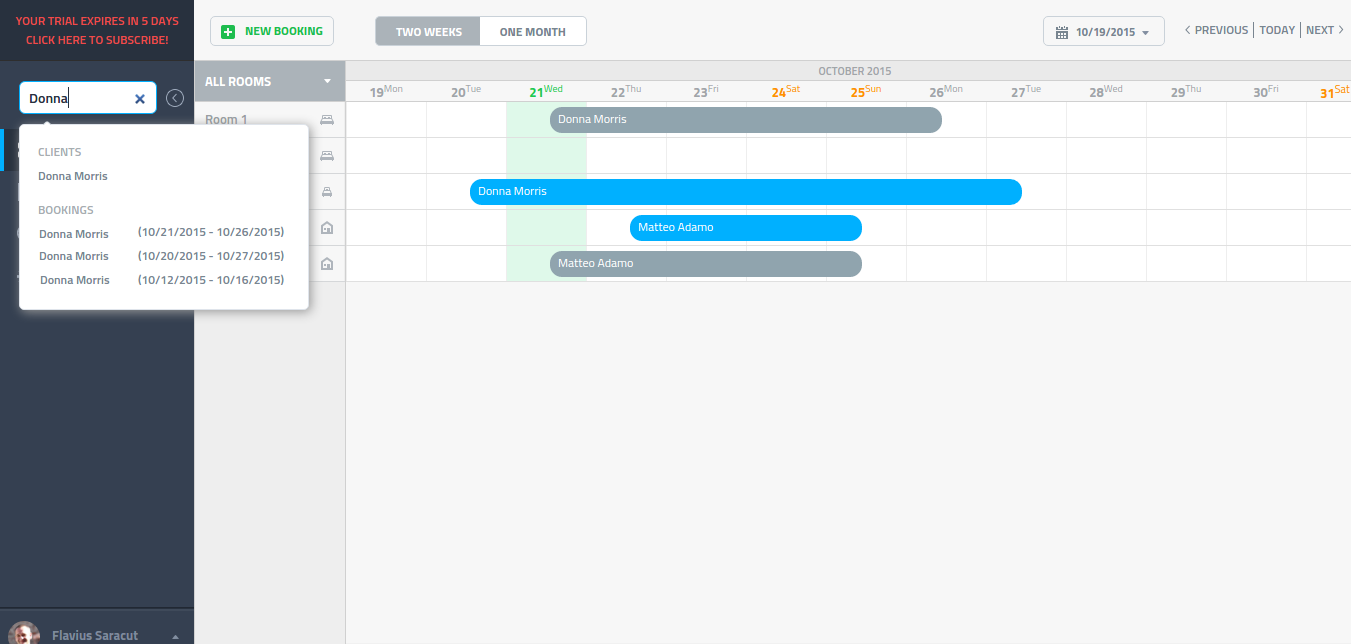 Having trouble finding what are you looking for? Drop us an email.