Can I change the currency, date format or customize the invoice no.?
Yes, you can do this from Menu -> Billing & Taxes. This section contains 2 areas, the first where you define your taxes and a second one where you can customize everything related to your invoices: currency, date, and your starting invoice number.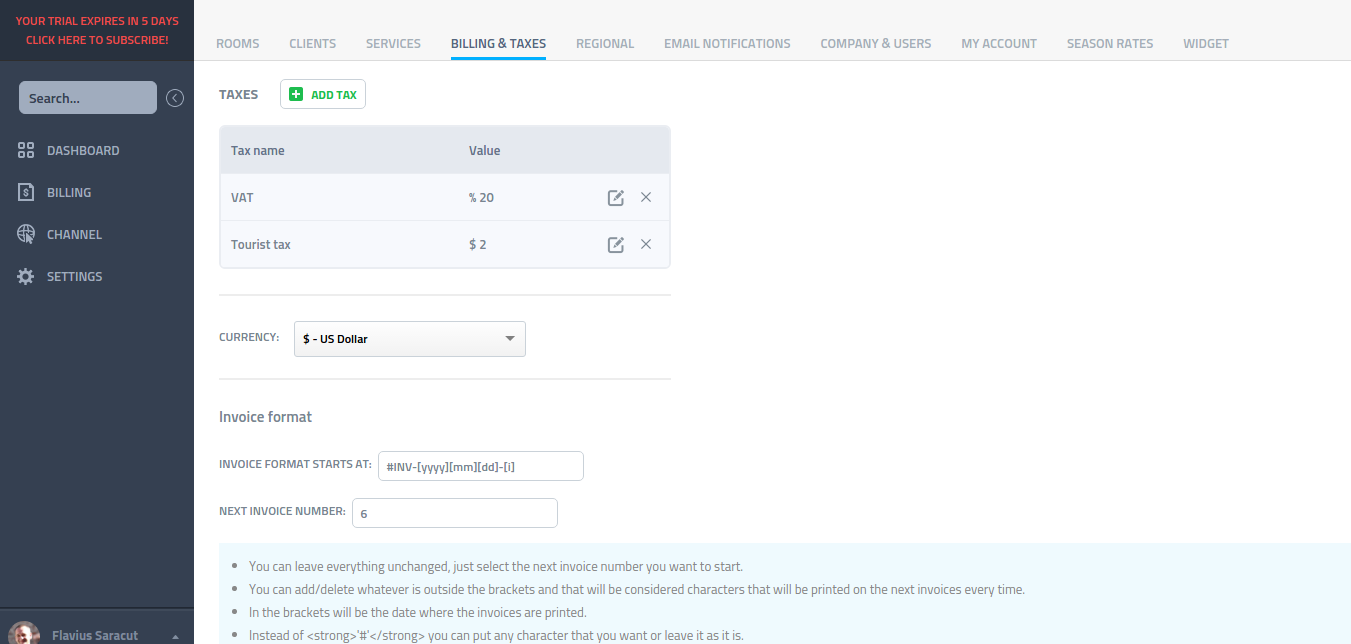 Having trouble finding what are you looking for? Drop us an email.