How do I create a reservation?
You can start creating a reservation on the Dashboard, just hover over the rooms, select a room/day and drag the mouse to choose the stay duration. Click on it again and it will open the booking`s details window. Alternatively you can also do it using the New Booking button.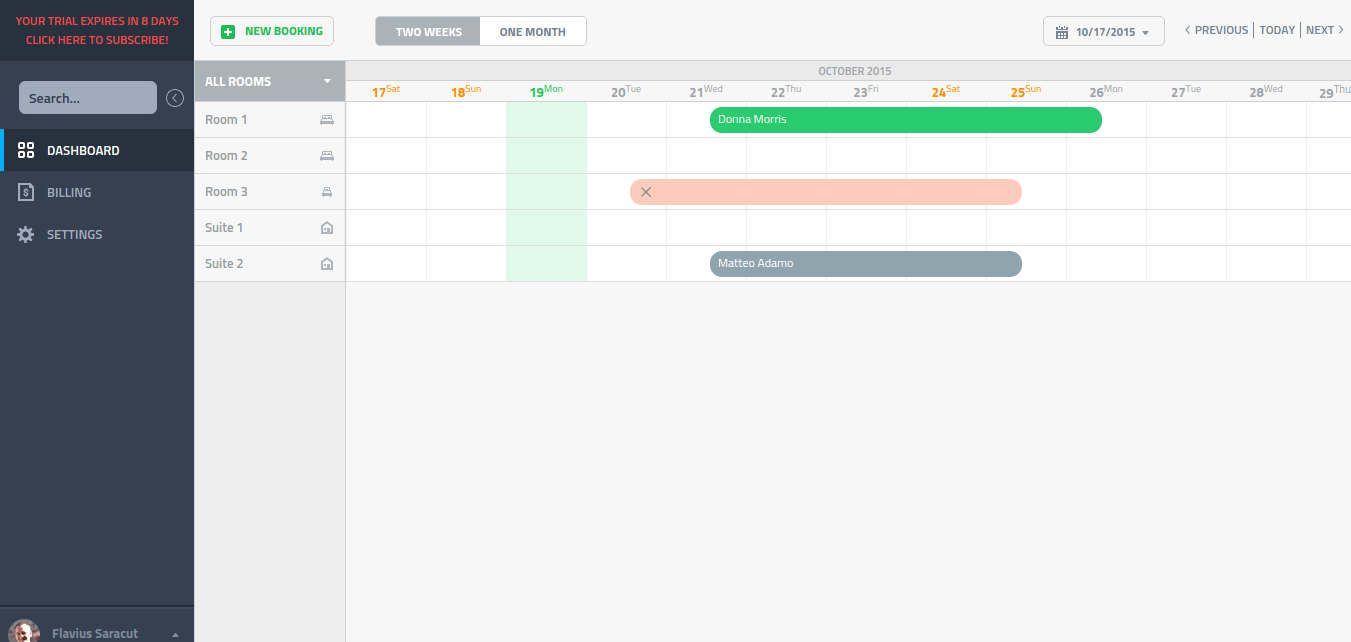 Having trouble finding what are you looking for? Drop us an email.