What types of taxes can I define?
HoteloPro taxes system gives you flexibility to setup exactly what you need. You can set them up as a percent or as a fixed amount and you can apply them to everything you sell Rooms + Products, only to one of them, or per Person/night. You can also choose to include the tax in the price or to be added to it.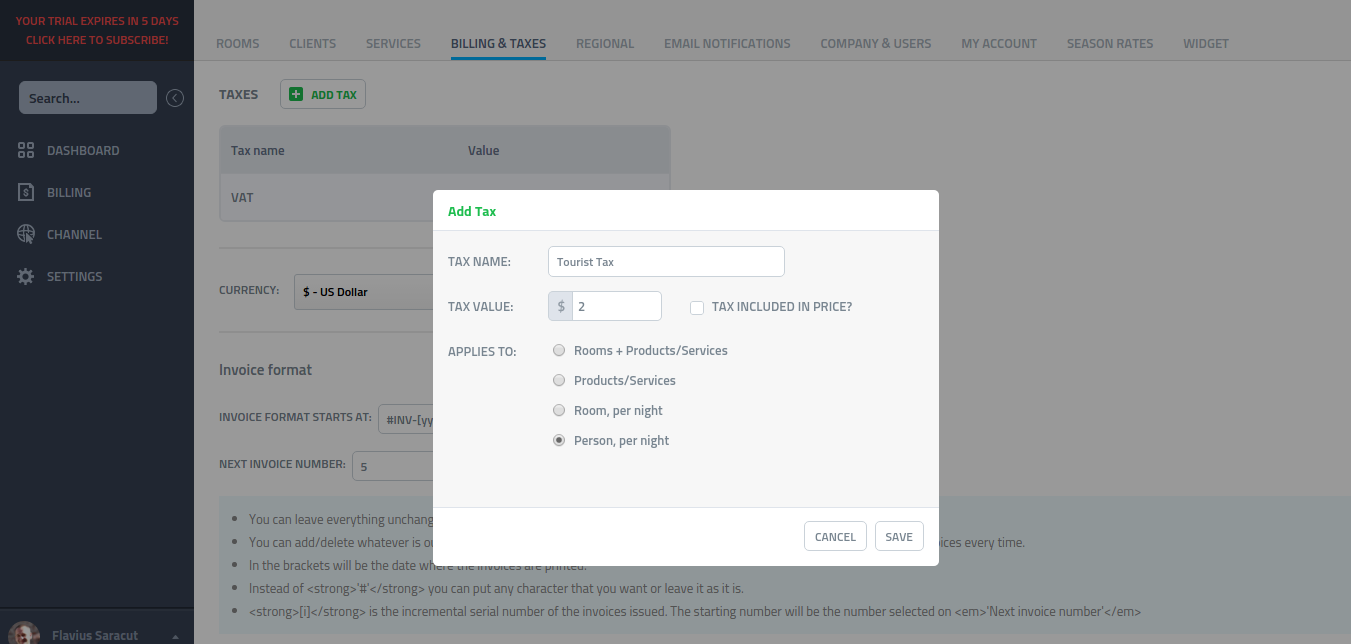 Having trouble finding what are you looking for? Drop us an email.