How do I create an invoice?
Creating an invoice in HoteloPro is easy, you either start from the booking`s screen (Billing & Payments tab) or from Menu -> Billing and press the New Invoice button. You can set here who will pay the bill and in case you have multiple rooms under a reservation, select just the ones you want to invoice. This way you can generate an invoice for each room from a group booking.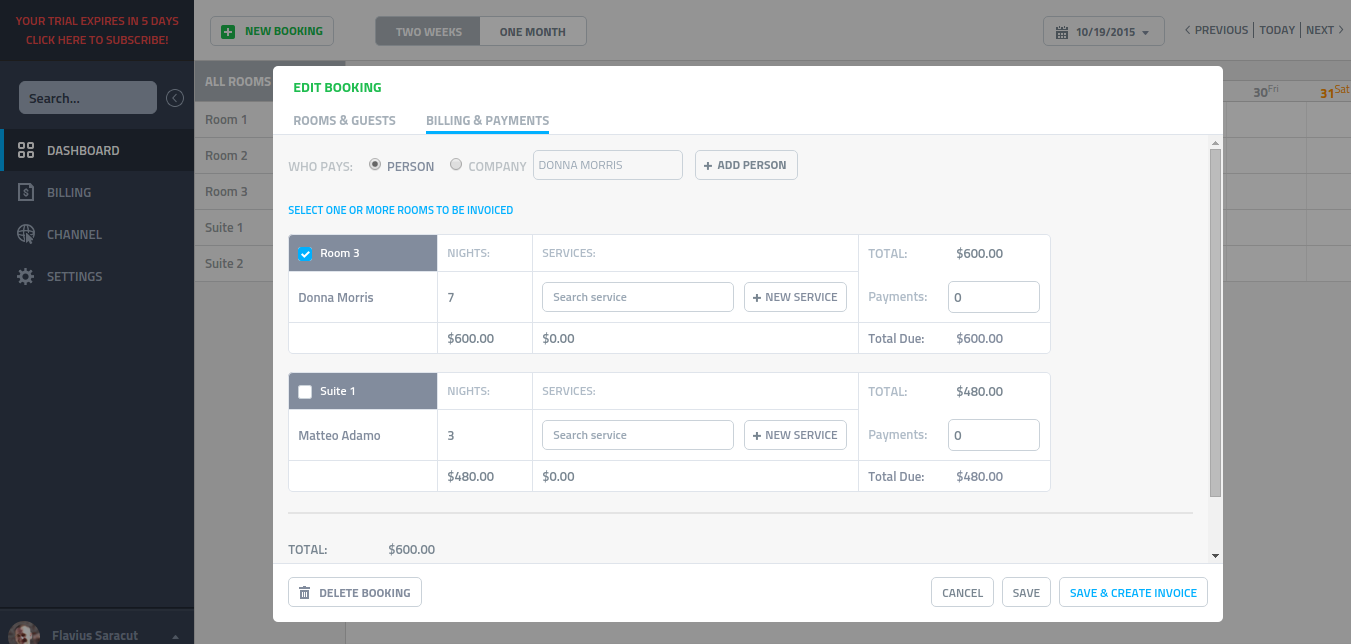 Once you`re done, just press the Save & Create Invoice in the lower right corner and it will generate the Invoice, which you can customize further. Afterwards press Save Invoice and you`re done!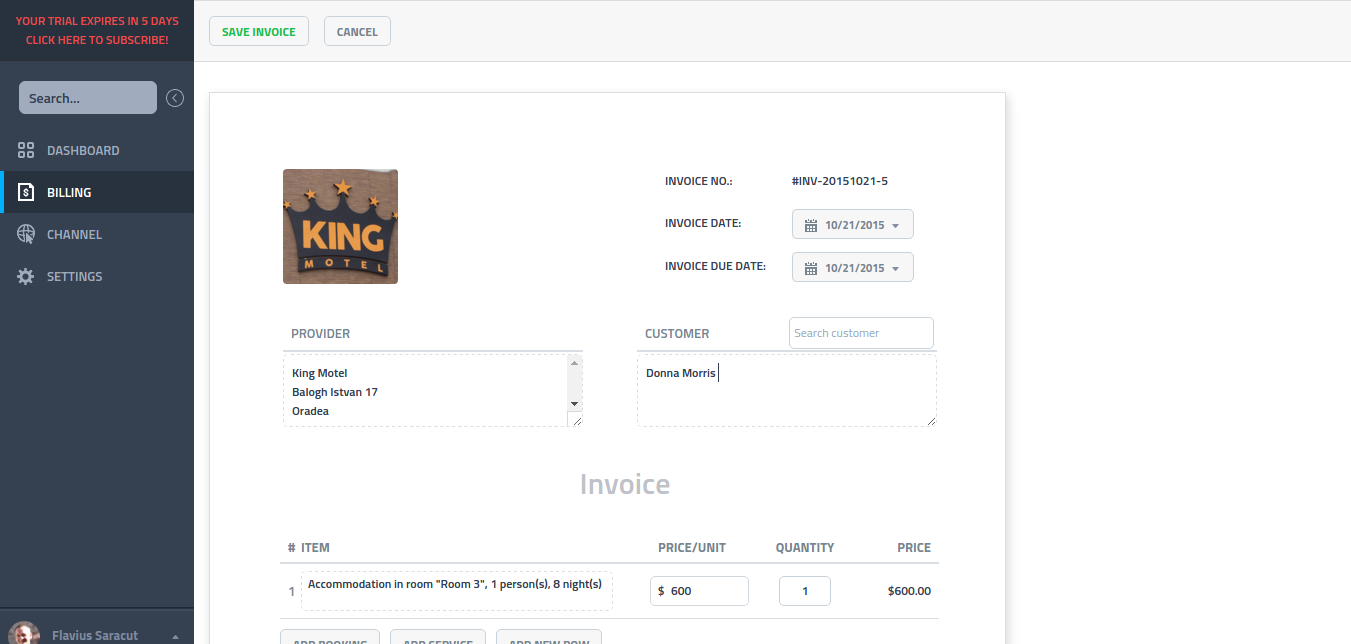 Having trouble finding what are you looking for? Drop us an email.