Can I add multiple rooms to a booking?
Creating a group reservation (adding multiple rooms to a booking) goes the same way as an individual reservation. Simply select multiple rooms on the dashboard and click to add the reservation`s details. Alternatively you can also add rooms from the booking`s details screen (Rooms & Guests tab) by pressing the Add Room button.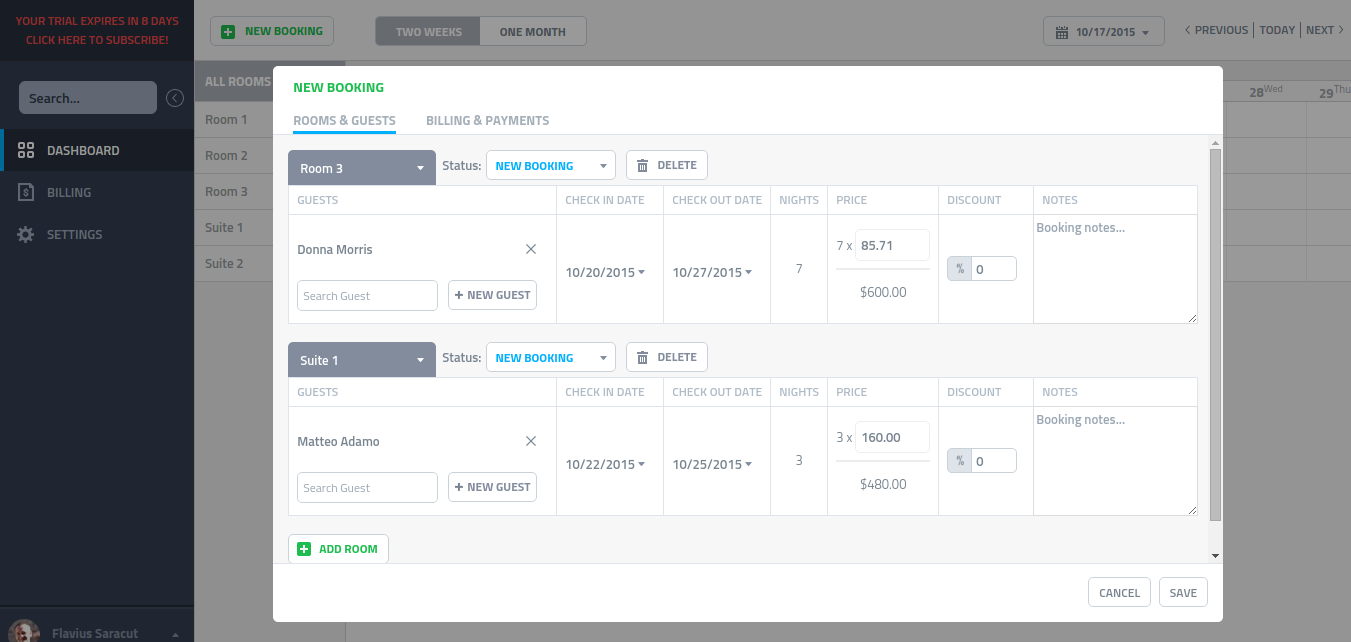 Having trouble finding what are you looking for? Drop us an email.