Channel Manager
Attracting new guests is essential to growing your business, that`s why you need to promote your rooms on multiple channels (e.g. Booking, Tripadvisor, Expedia). But managing the availability of your rooms and different rates/packages can become difficult, especially when you are utilizing multiple channels.
HoteloPro responds to this need and allows you to connect your property to a network of partners who are focused on generating bookings and driving revenue.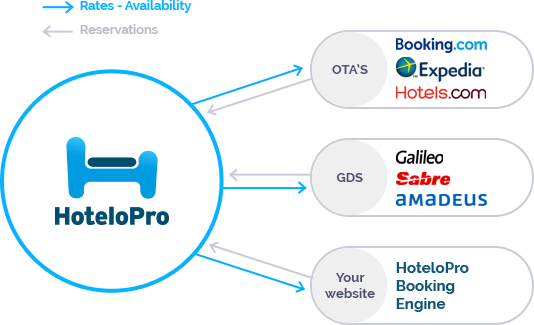 HoteloPro enables you keep track of all your reservations from multiple online channels, entirely in one place. Avoid double bookings, be notified of every new online booking, and keep your room availability synchronised with automatic updates. More revenue, less work!