Rates Management
Rates are easily configured and you can make adjustments to rates on the go, by manually applying overrides or discounts right on the booking screen! HoteloPro let's you focus on your guests and takes the pain out of rates management.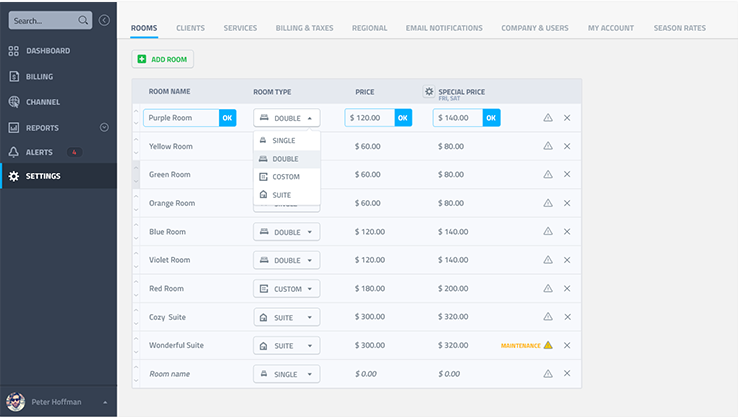 Special prices
Depending on your occupancy, using HoteloPro you can easily optimize rates. Just check the days when you want special prices, whether throughout the week or during the weekend. All on the same rate setup screen, plain and simple.


Season rates
Create any number of seasons; set different prices for each of them and they will automatically be applied when creating reservations. Choose when a season begins and ends, set the new prices, then you`re done! It`s that easy.

Taxes
HoteloPro offers a comprehensive method of setting up taxes. For example, you can set up Bed Tax as 7%, Sales tax as 10% and a city tax as $1.00 per night. You can also choose if you want the tax to be included in the price or not. Every time the rate is used, HoteloPro will automatically apply the tax charges without any additional user interference.