What kind of email notifications can I send to my customers?
You can choose to send automatic email notifications to clients whenever a certain event occurs.

• Booking emails - sent to client when a booking is created, modified or deleted
• Guest welcoming email - sent to client when you change the status of a reservation from New Booking or Confirmed into Checked in
• Guest checkout email - sent to client when you change a booking`s status in Checked Out

A last option is for yourself, as a hotel admin, to receive an email notification whenever a booking is created in the system, by employees or through other means (e.g. from the online widget or channel manager).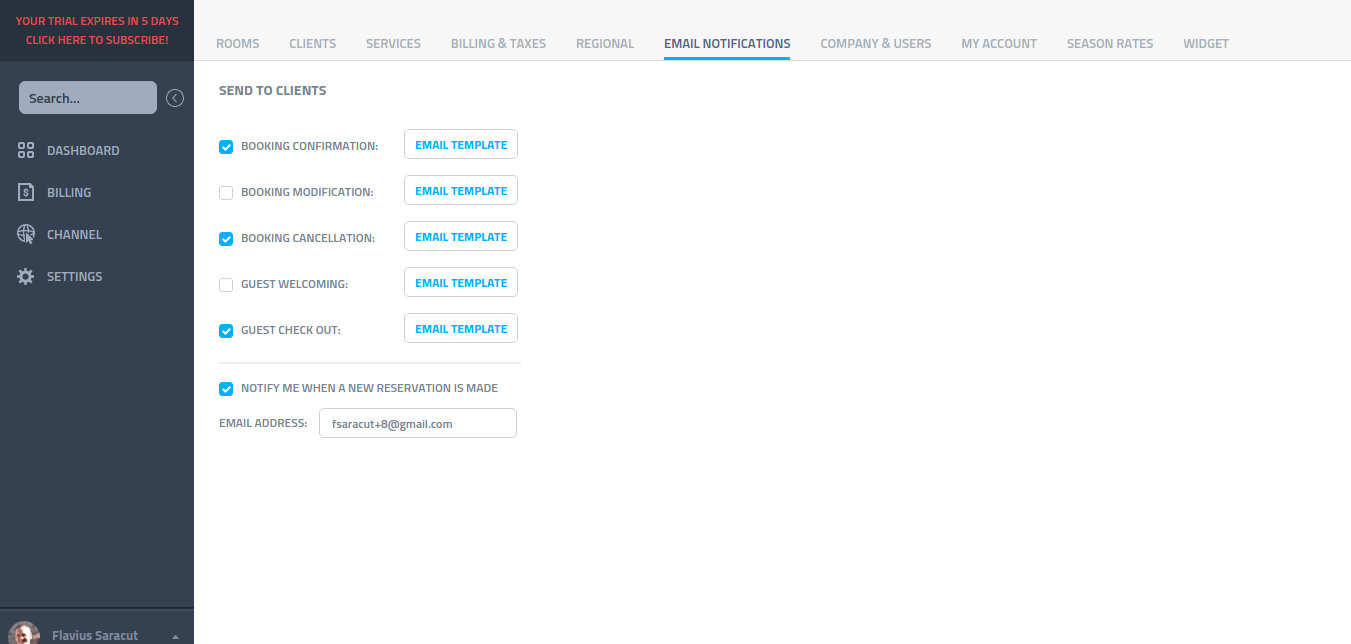 Having trouble finding what are you looking for? Drop us an email.