Can I send an invoice by email or print it?
Yes, you can send an invoice to a client by email directly through our system by using the option Send from the upper menu, once you`re on an invoice. Alternatively you can can print it or export it as pdf.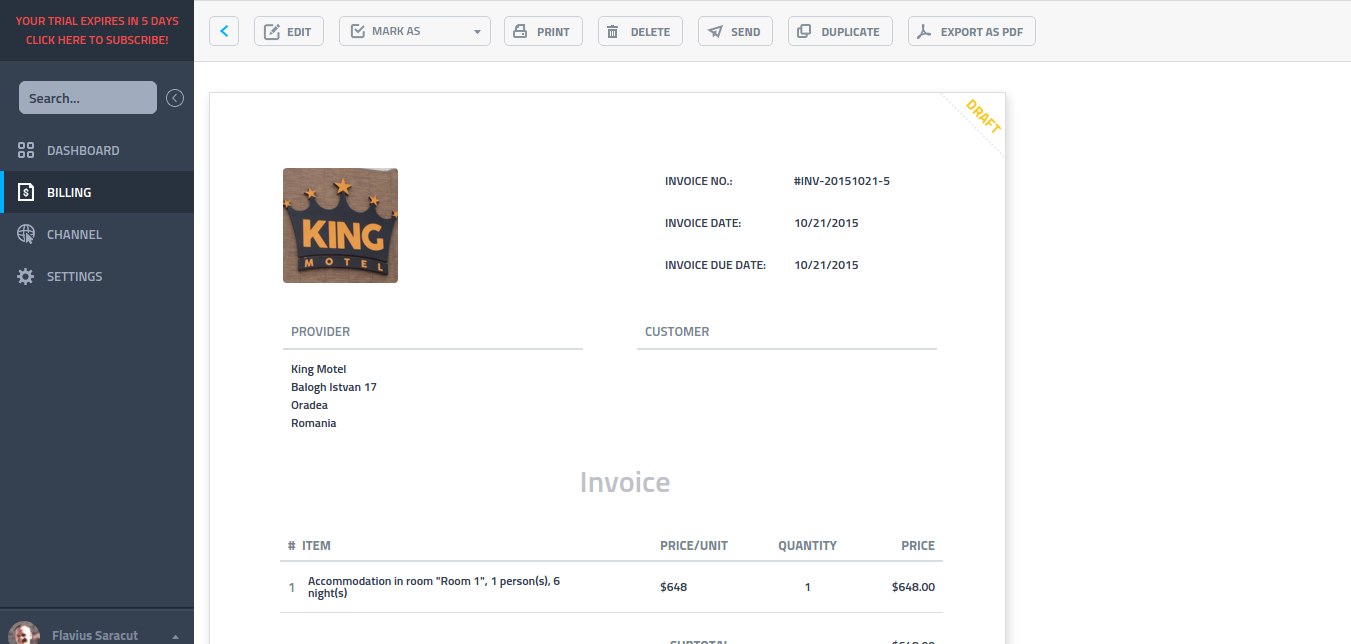 Having trouble finding what are you looking for? Drop us an email.