Where do I keep track of certain payments a client makes?
If someone pays an advance or pays for certain products, you can easily keep track of these amounts under the Billing & Payments tab for each booking. For each room you have a Payments box where you fill in the number and it auto calculates the amount due to be paid.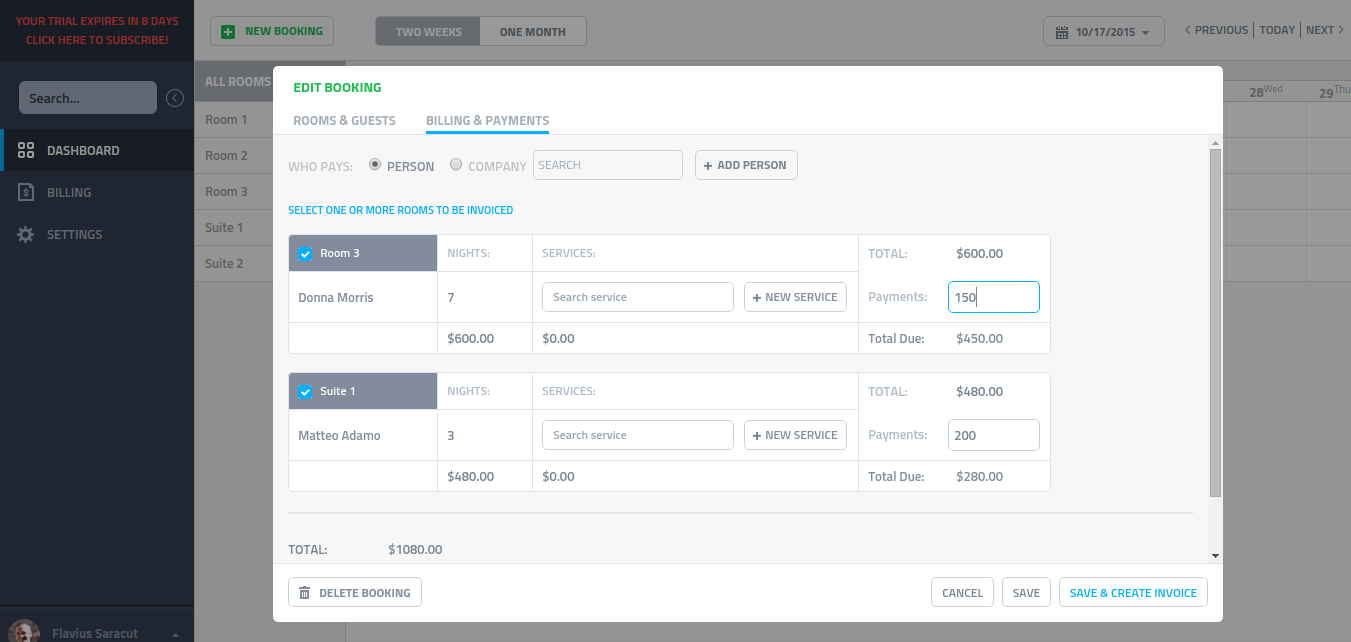 Having trouble finding what are you looking for? Drop us an email.