How do I purchase a HoteloPro subscription?
Everyone starts on HoteloPro, so signup on our website to start your free 15-day trial and then from within the app, in Menu -> Settings -> Company & Users, you can purchase a subscription by pressing the Buy Subscription button.


Afterwards simply select the type of subscription (HoteloPro or HoteloPro with Channel Manager), number of rooms, and how you want to be billed (monthly or yearly). By choosing the yearly billing you`ll get a 20% discount, just because we love you.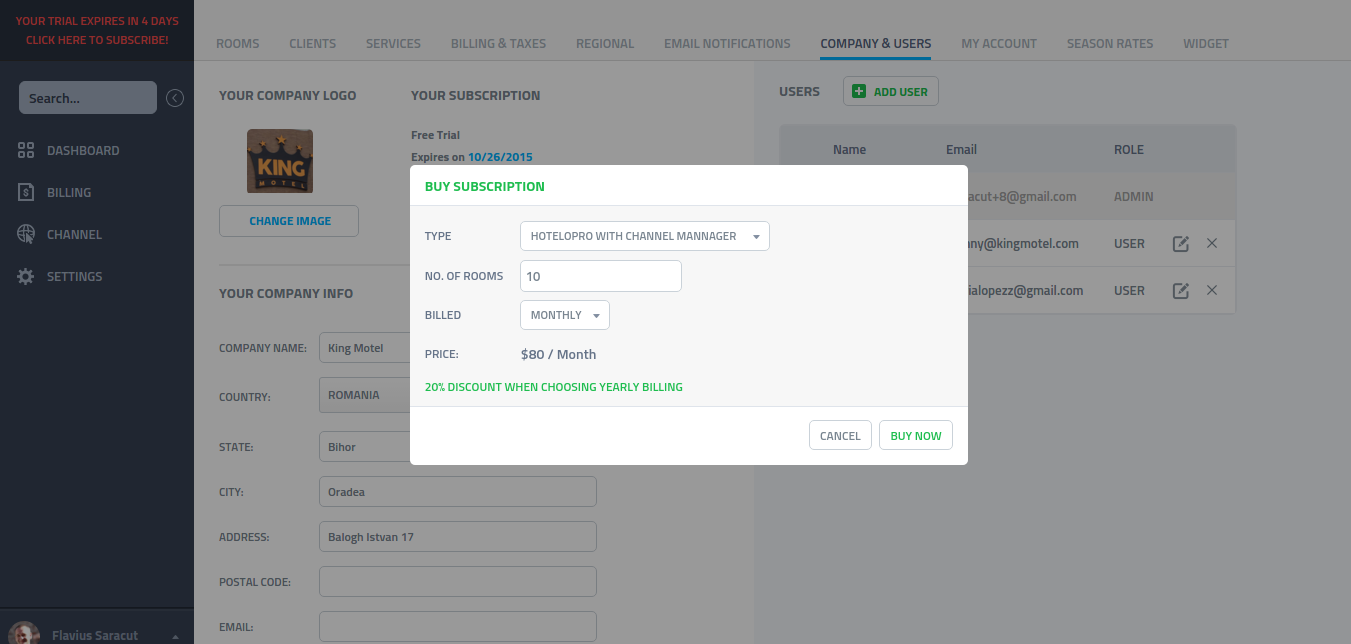 After you`ve pressed the Buy Now button you`ll be taken to a page where the payment is processed by our partner Avangate. The whole ordering process is supported by Avangate, who handles all transactions details. Your private data is 100% safe, as Avangate complies with the latest online security standards.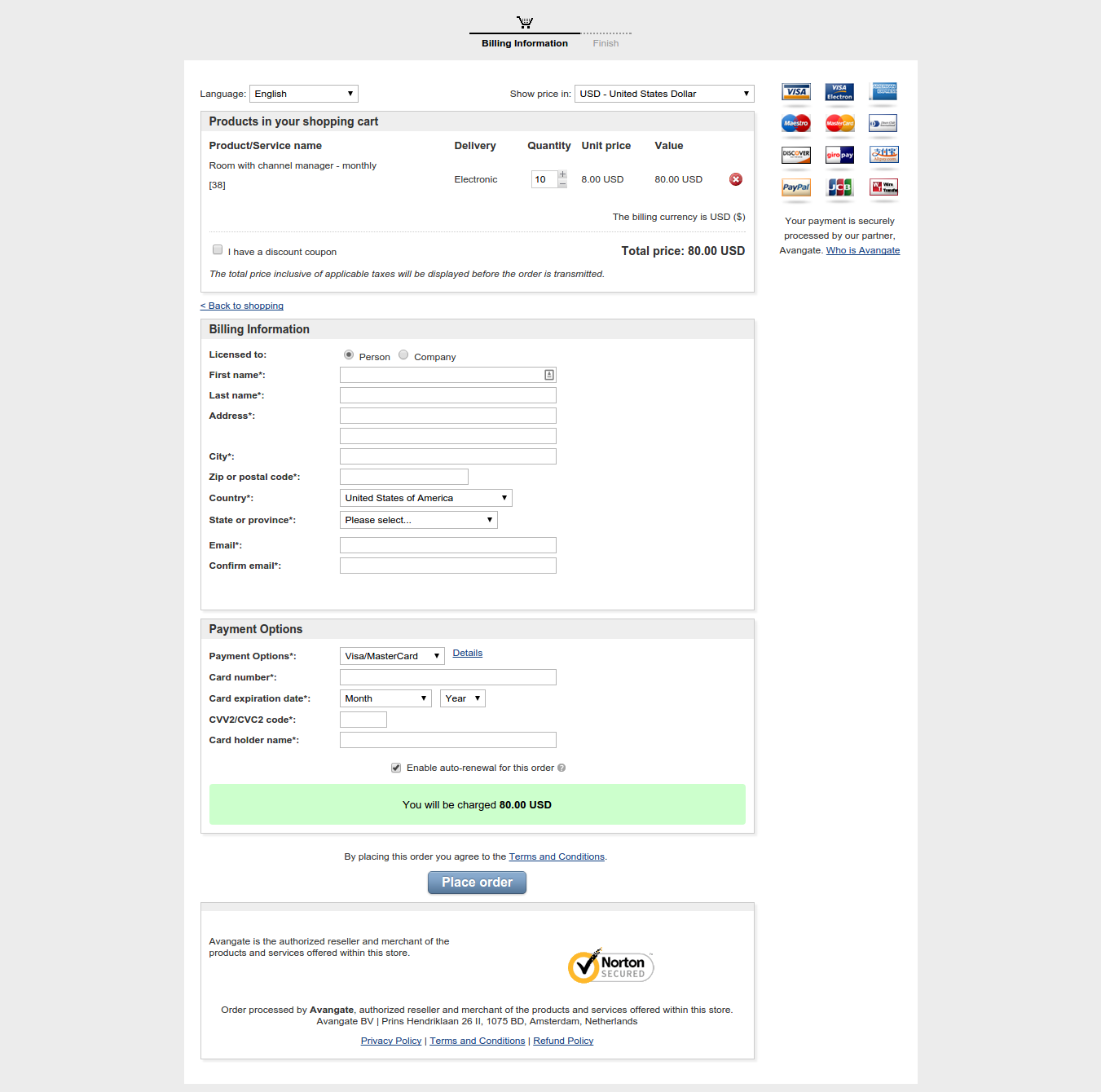 Fill in your billing information, payment details and for your greatest convenience leave enabled the checkmark for Auto-Renewal Service. With the Auto-Renewal Service your HoteloPro subscription will be extended automatically before it expires, avoiding usage interruptions. Your subscription fee is automatically withdrawn from your card every month, without further confirmations or signatures. If you uncheck the auto-renewal option, you will need to re-introduce the data manually every month.

Having trouble finding what are you looking for? Drop us an email.