Can I customize the emails that get sent out to customers?
Yes, absolutely! You can do this in Menu -> Settings -> Email Notifications. By default each email includes your hotel`s logo if you`ve added it (Menu -> Settings -> Company & Users) and you can customize the content of the email by pressing the Email Template button.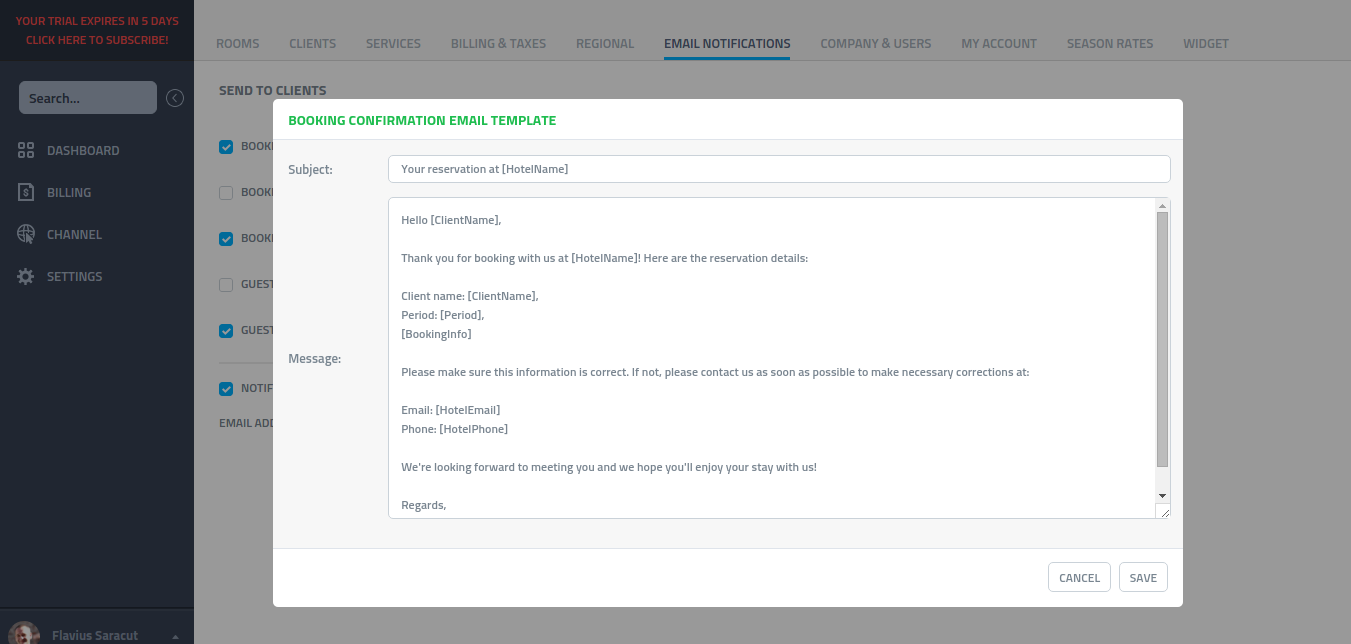 Having trouble finding what are you looking for? Drop us an email.