How do I add a new client?
You can do this easily by going in Menu -> Settings -> Clients and pressing the Add Person or Add Company buttons. You can easily sort rows by Name, country etc. by pressing the table`s headers.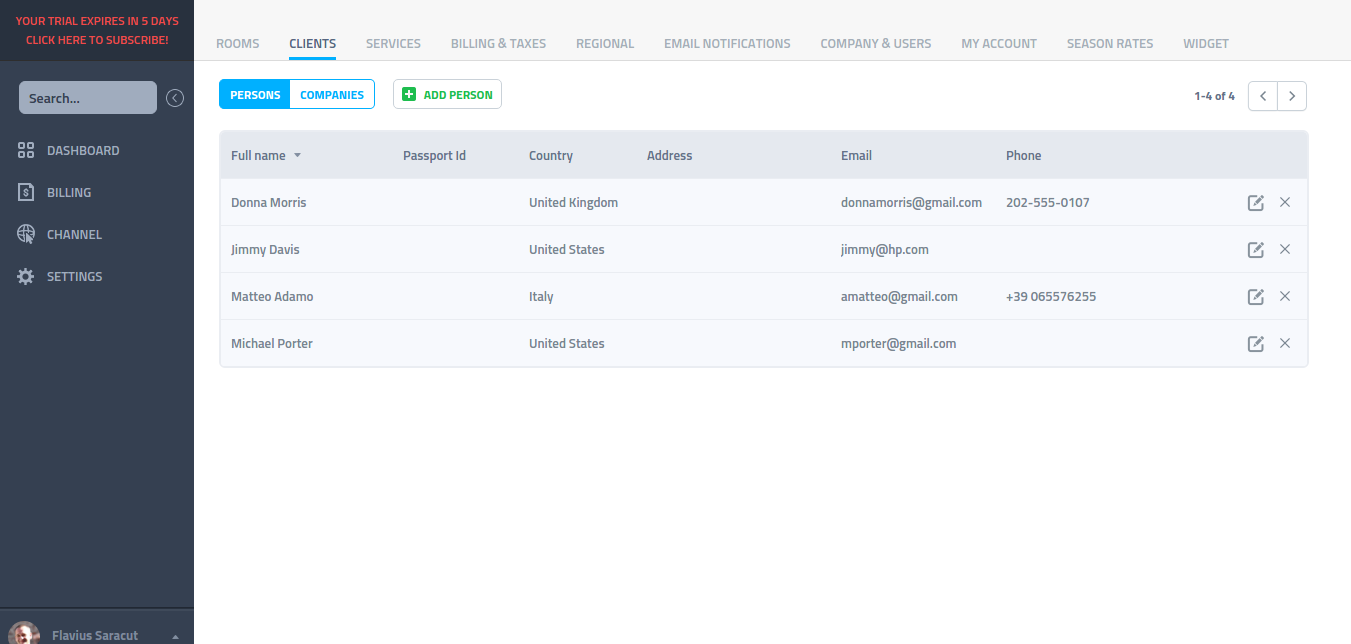 Alternatively, there is a quicker way to add a new guest in the system, directly from a new booking`s window, just press the New Guest button.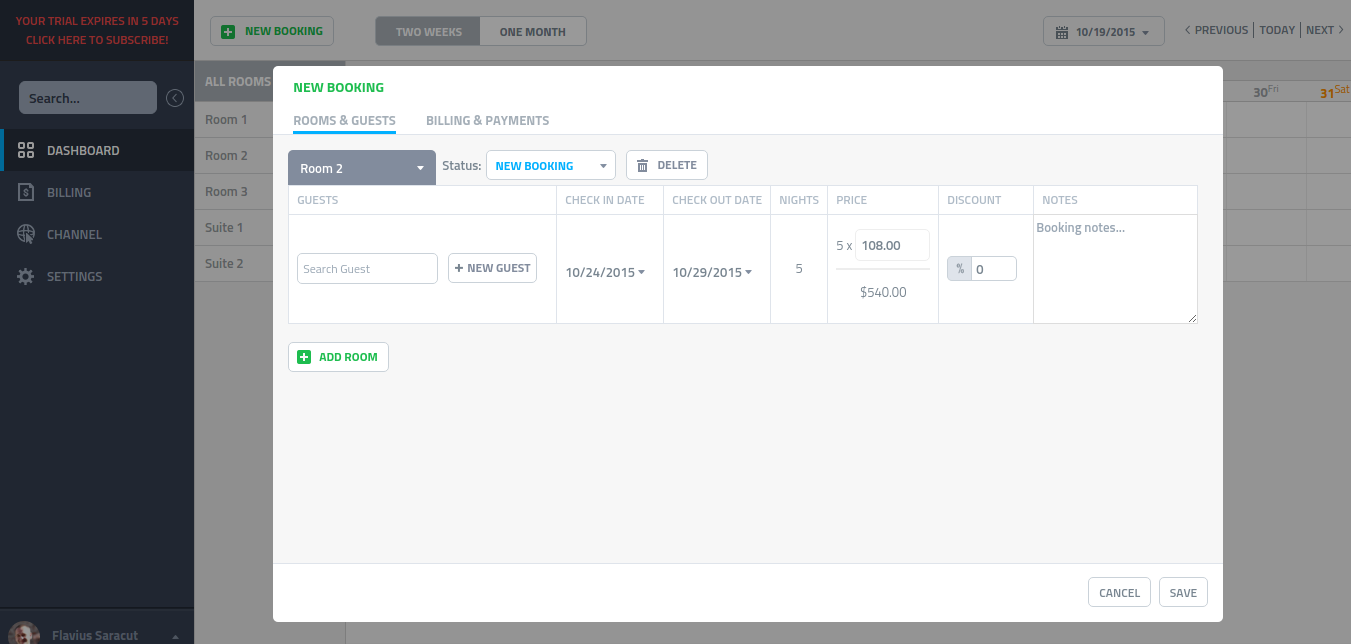 Having trouble finding what are you looking for? Drop us an email.