Can I put a room under maintenance?
Yes, you can do this from Settings -> Rooms. At the end of each room`s row there`s a Maintenance icon

. You may want to do this in case of maintenance requirements or, for example because you would like to close certain rooms during low season.
Click on the icon

and pick the maintenance period, during which the room will be will be shown inactive on the dashboard. If you want to deactivate a maintenance setting, use the Reset button and afterwards Save.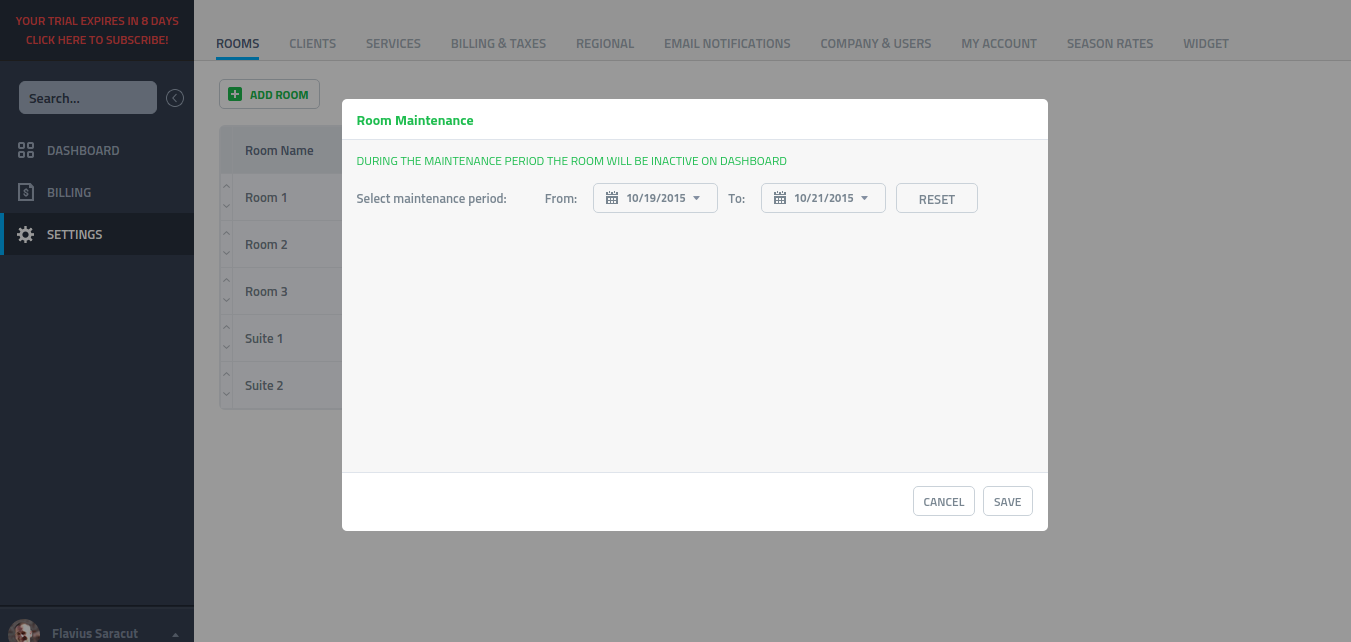 Having trouble finding what are you looking for? Drop us an email.