Can I upgrade or downgrade my subscription?
Absolutely! If you want to increase or lower the number of rooms you manage with HoteloPro, simply go in Menu -> Settings -> Company & Users and press the Change Subscription button.

The same thing is valid if you purchase HoteloPro and you want to switch to HoteloPro with Channel Manager, or vice-versa.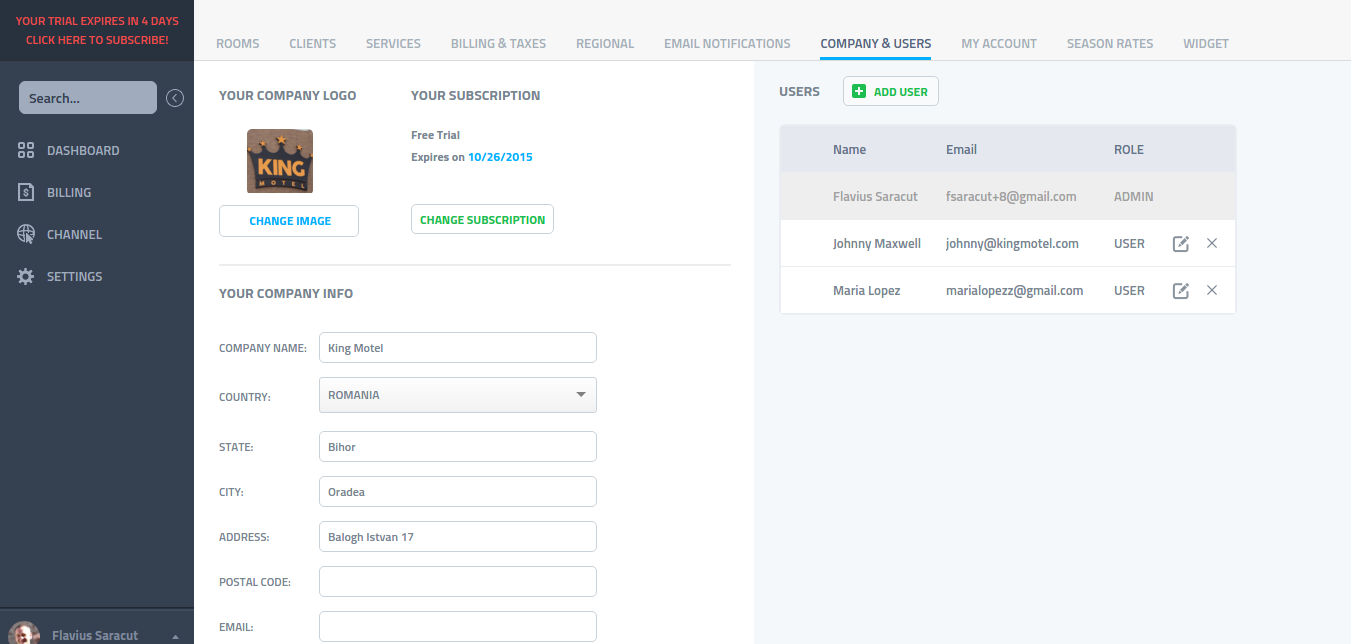 Having trouble finding what are you looking for? Drop us an email.