How do I add the online reservation widget to my website?
You can generate the widget`s code by going in Menu -> Settings -> Widget, add your website`s address and press the Generate Code button. Then insert the code into your website and your online visitors will be able to check room availability and book.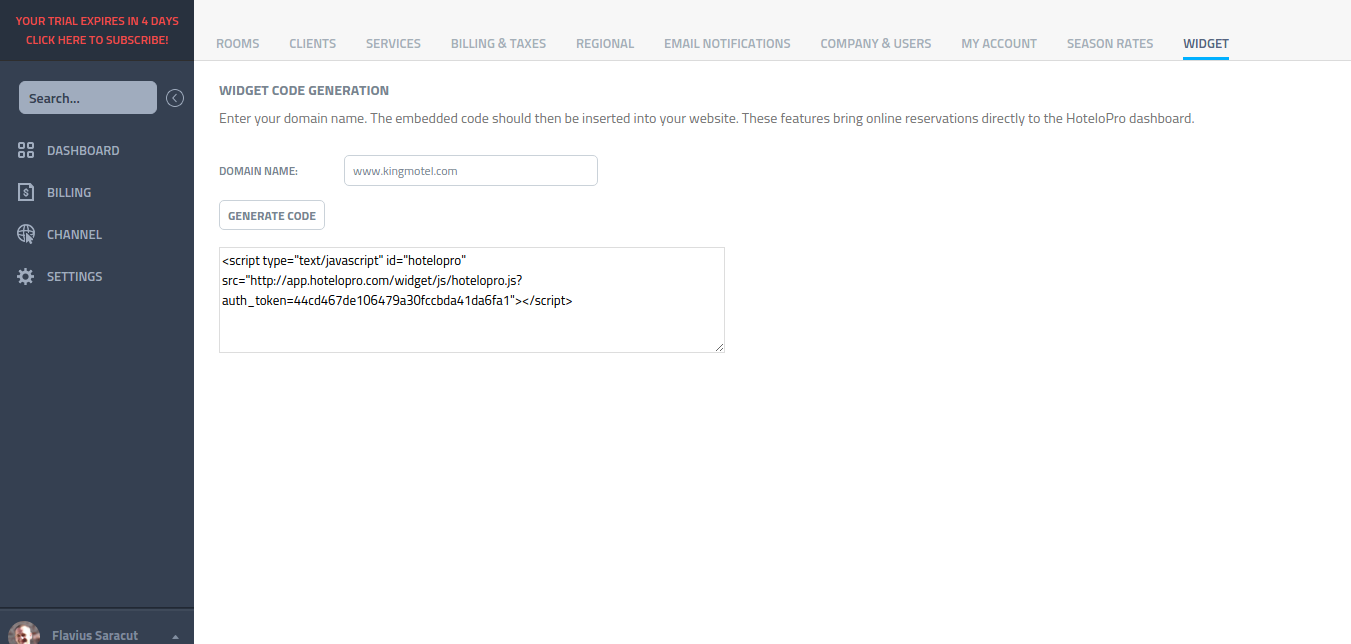 Having trouble finding what are you looking for? Drop us an email.