A new upgrade has come to HoteloPro and we're excited to share with you what's new. We've improved the way rooms are added and we've introduced more flexibility in setting prices for your rooms. If you go now in Settings > Rooms you will see 2 tabs: Rooms and Room Types. By going in Room Types you can define all types you carry and then in Rooms simply select how many rooms you want to add and the type. No more adding rooms one by one.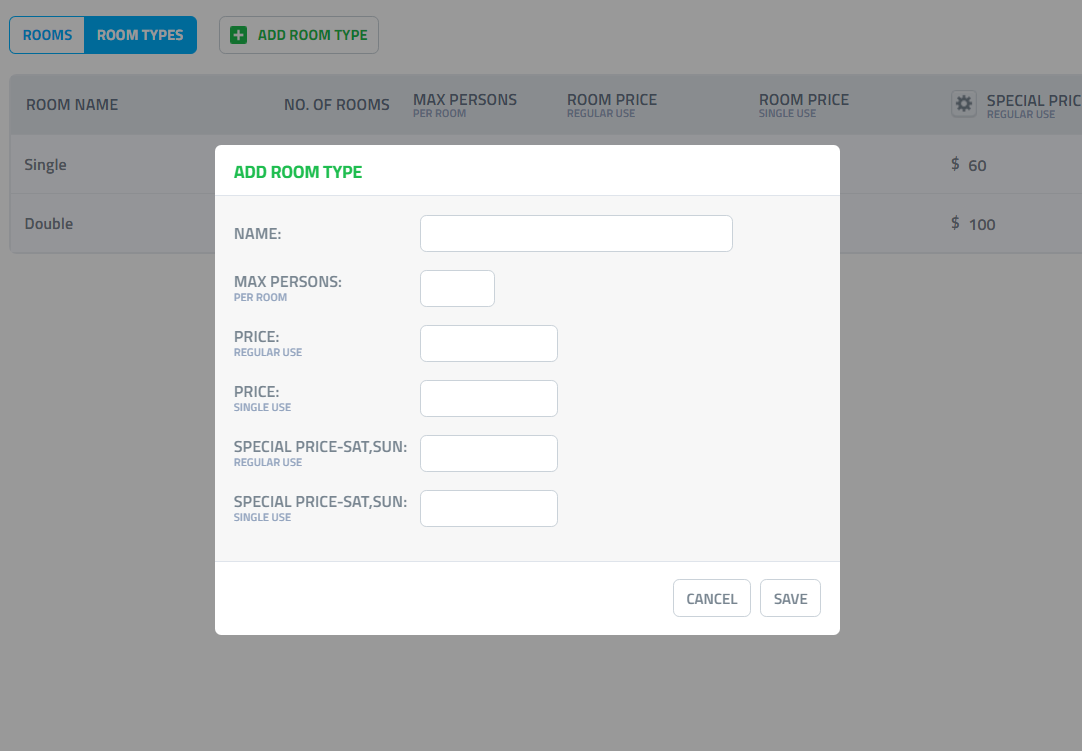 Regarding room pricing we've added Regular Use Price and Single Use Price, so you can now easily define 2 prices depending on the number of persons you host in the room. As before now, you can still set a different price for certain days of the week, e.g. weekends.

We've also added a new field, Max Persons Per Room, which will be also displayed on the dashboard as an icon next to the each room.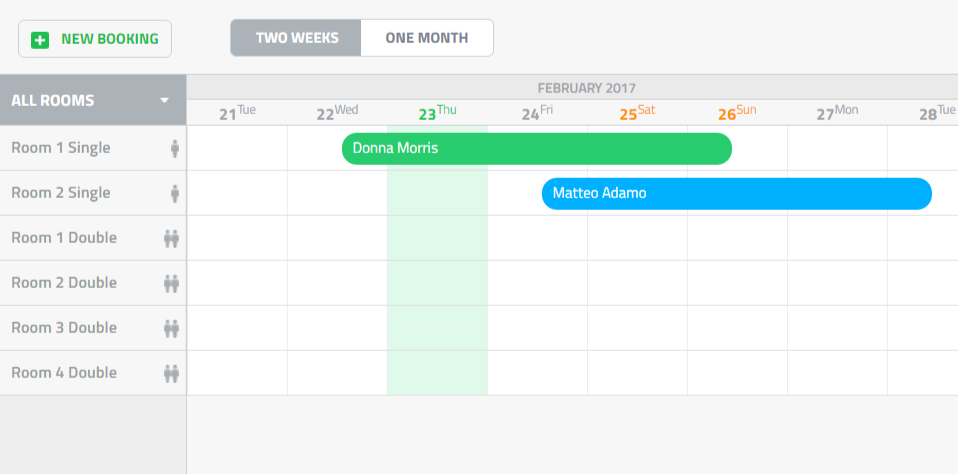 A lot of these changes related to how you set your rooms are linked to the fact that we've also streamlined the integration with the Channel Manager. So rooms prices are now set in a more similar way with sites like Booking.com.
In addition to these changes we've also fixed bugs in taxes area, invoice, season rates, and we did lots of usability improvements. We're looking forward for your feedback. If you have any questions, please don't hesitate to write us at contact@hotelopro.com.